GAF Science presents: "Turning up the Heat on Cold Storage Roof Design"
Cold storage buildings are designed to keep heat out, instead of keeping heat in during cold
weather. But is it that simple? we'll review the importance of unique construction assemblies, the
primary control layers, and how we need to think about them in this inside-out scenario to reduce
the risk of condensation.
Learning Objectives include:
 Discuss the risks associated with common cold storage design and installation practices.
 Review the importance of air, vapor, and thermal control layer continuity.
 Assess typical cold storage details to evaluate control layer continuity.
Review common installation and detailing errors during construction.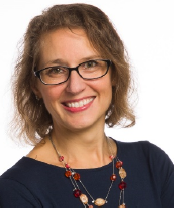 Jennifer Keegan, AAIA –Director, Building Science, GAF
Jennifer Keegan is the Director of Building & Roofing Science for GAF, focusing on overall roof system design and performance. Jennifer has over 20 years of experience as a building enclosureconsultant specializing in building forensics, assessment, design and remediation of buildingenclosure systems. Jennifer provides technical leadership within the industry as the Chair of the
ASTM D08.22 Roofing and Waterproofing Subcommittee, and the education chair for IIBEC; and as an advocate for women within the industry as an executive board member of National Women inRoofing and a board member of Women in Construction.
Contact Information
GAF
1 Campus Drive
Parsippany, NJ 07054
(Phone) 973 628 4117
(Cell) 973 255 0436
Email: jennifer.keegan@gaf.com